BenQ RM6502K Touch Screen
Special Price
$3,630.00
$3,300.00
Regular Price
$4,998.99
RM6502K 65" Interactive Touchscreen
ORDER 5 UNITS on 1 P.O. and receive:
5 Year Warranty, Wall Mount & Wi-Fi Dongle
Buy 5 for

$2,530.00

$2,300.00

each and save

30

%
Stay Healthy and Collaborative In The Classroom
BenQ 4K UHD education interactive flat panel displays - the new smart board feature a proven germ resistant screen, the friendliest digital whiteboarding and collaboration tools – EZWrite and the wireless screen mirroring and casting app – InstaShare to support schools by bringing a truly healthy and collaborative learning experience into their classrooms. Acts as the best companion for blended learning, STEAM and Project Based Learning.
Create smart and collaborative classrooms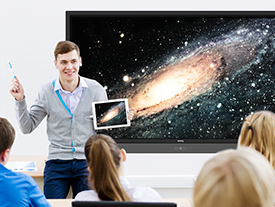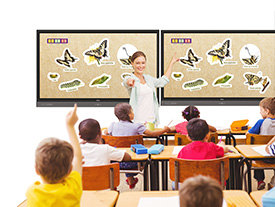 Create a Healthy Learning Environment for Students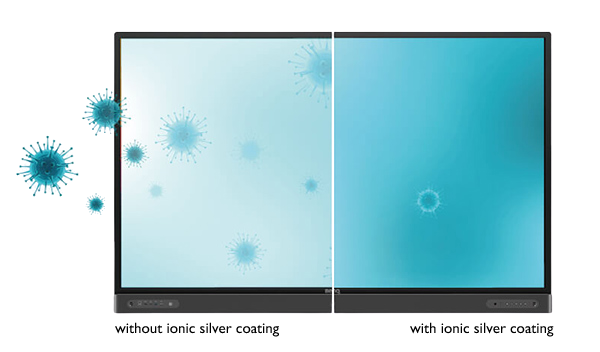 Eliminate germs from every touch of the screen
BenQ smart interactive display screens are empowered by a multilayer coating of the non-toxic, enduring nano ionic silver agent that kills most germs accumulating on touch screen surfaces and prevent cross-infection or epidemic in classrooms. This gives the screen longer-lasting anti-bacteria properties than any conventional germ-resistant screen or spray on the market.
Protect from digital eyestrain
The Smart Eye-Care solution can function intuitively with the help of the embedded motion sensor. BenQ interactive smart board displays will automatically activate Flicker-Free and Low Blue Light features by detecting the movement of users close to the screen, giving students greater comfort and ensuring that increased screen time doesn't take a toll on a student's eyesight.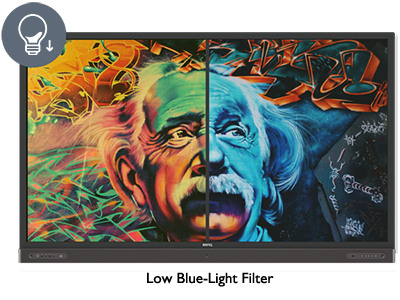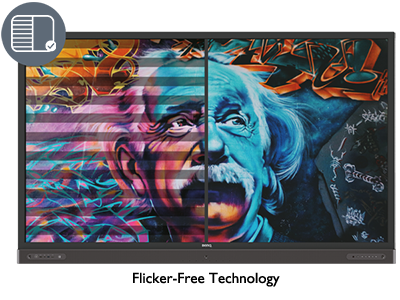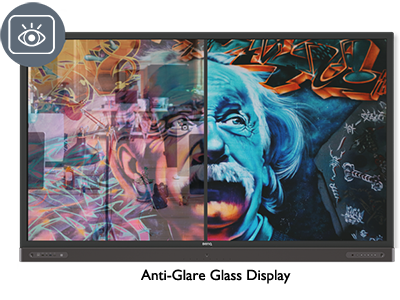 Foster Active Learning & Collaborative Interaction

Enhancing interactive and collaborative
learning
EZWrite, pre-installed exclusively on BenQ interactive smart board is the ultimate whiteboarding app designed to facilitate interactive learning with a tap. It offers multiple features, including MS Office compatibility, handwriting recognition, video recording and collaboration tools.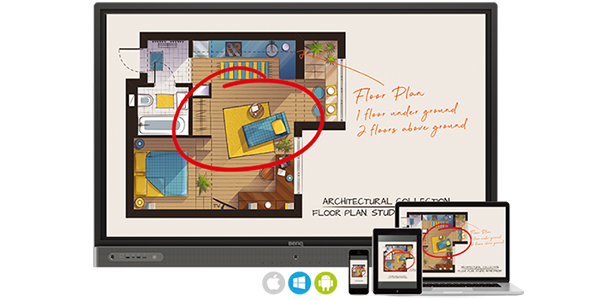 Wireless screen mirroring and casting
InstaShare is the software designed for seamless wireless presentation and collaboration during lectures. It allows the smooth streaming of visual, audio files and Full HD quality videos. Students can also mirror content from their tablets or laptops, and invite up to 16 participants for seamless collaboration.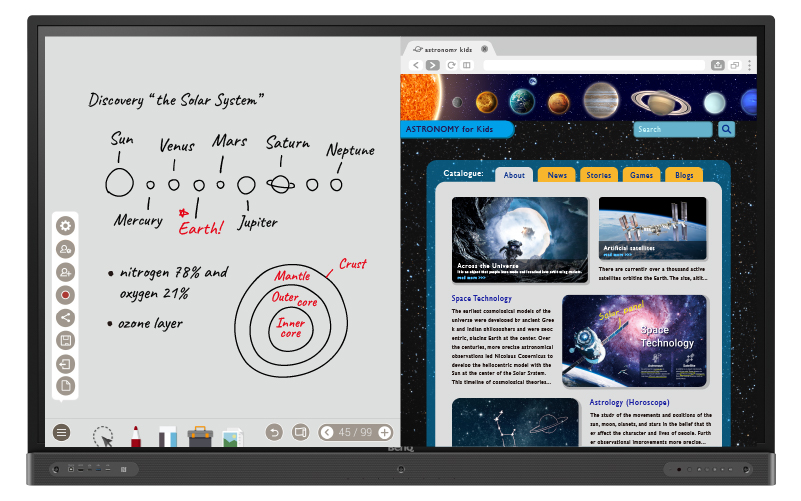 Duo Windows
Make lessons more efficient and interesting by running two apps side by side with a whiteboard on one side and supporting content on the other.

*Available on the RP series.
Facilitate Teaching Flow with Friendly Design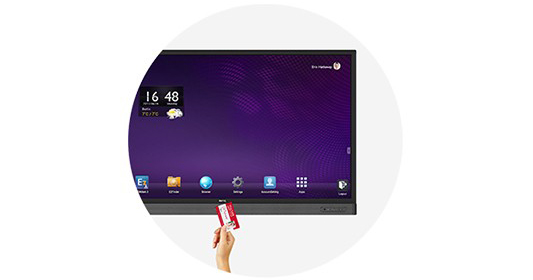 Account Management System (AMS)
Access class materials on the cloud from every board
BenQ interactive smart boards support multi-account management through NFC technology, which allows users to directly access their personal system-setting and folders by simply scanning ID cards with the built-in sensor, as well as easily lock screens when not in use. Account Management System also offers instant access to major cloud storage services without having to enter password.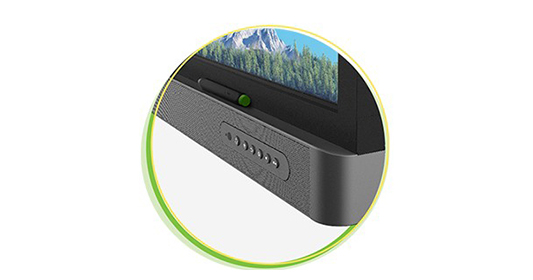 Integrated Front-Facing Speaker and Pen Tray
Facilitate teachers to achieve teaching outcomes
BenQ interactive smart boards integrate the repositioned audio speakers with subwoofers, equalizer and the screen-length pen tray. The two front-facing,16W speakers create better sound transmission and bring more audiovisual enjoyment to interactive learning. The pen tray offers a handy place to keep the stylus and other tools that help enrich and smoothen presentations, providing fast access and avoiding needless interruption.
Building Blended and Hybrid Learning Ready Classrooms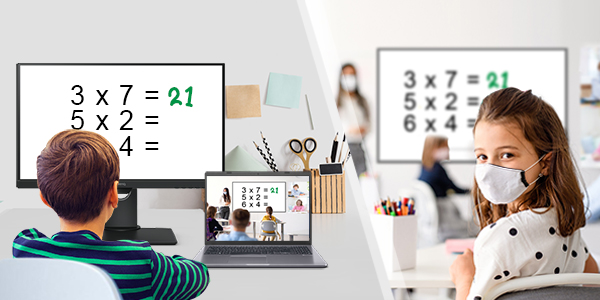 EZWrite Live Whiteboarding for Remote Learning
 Make distance learing engaging and collaborative
 A web-based whiteboarding and video conferencing platform designed for blended and remote learning. Compatible with Firefox, Chrome, and Safari browsers, it allows teachers to offer online lessons to students who can either participate in the classroom or from home.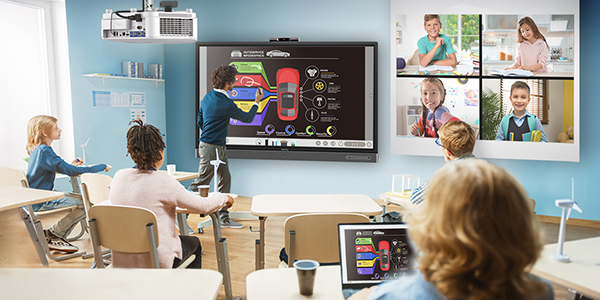 Integration of Interactive Flat Panel and Smart Projector
Facilitate blended learning with dual screens
With the integration of BenQ Interactive Flat Panel and Smart Projector, teachers can see online students engaging in lessons and answering questions in real time, ensuring every student feels included with a built-in video conferencing and collaboration app.
More Information

| | |
| --- | --- |
| Model | RM6502K |
| Manufacturer | BenQ |
Write your content here...